Earlier this year, the designer Bodø Sperlein shared his iconic Contour chair at Philia Gallery Cabinet of Virtuosos II. Part of Sperlein's larger Contour furniture collection, it features clean curves and an organic silhouette inspired by the Art Nouveau movement. The Contour chair brings together contemporary and timeless qualities, pushing the boundaries of furniture manufacturing through the use of complex and innovative techniques.
Made in the UK by skilled artisans, each Contour chair takes a full week to create. The wood planks are individually chosen to keep the grain constant. However, a chair is produced from several boards to create additional stability. It is available in black walnut, oak and engineered wood. There is also a beech option finished using Shou Sugi Ban, a Japanese charring technique that brings out the textures and details of the wood.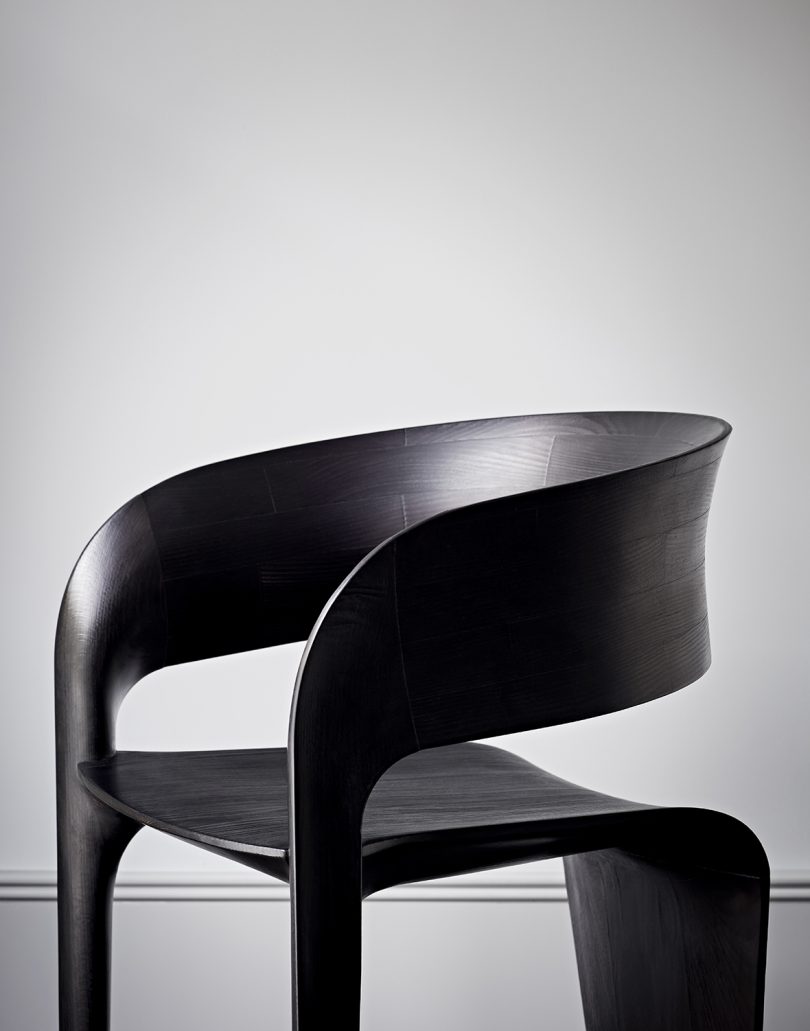 To learn more about the Contour chair, visit bodosperlein.com.
Studio photography by Jon Day.
Gallery photography by Maison Mouton Noir.