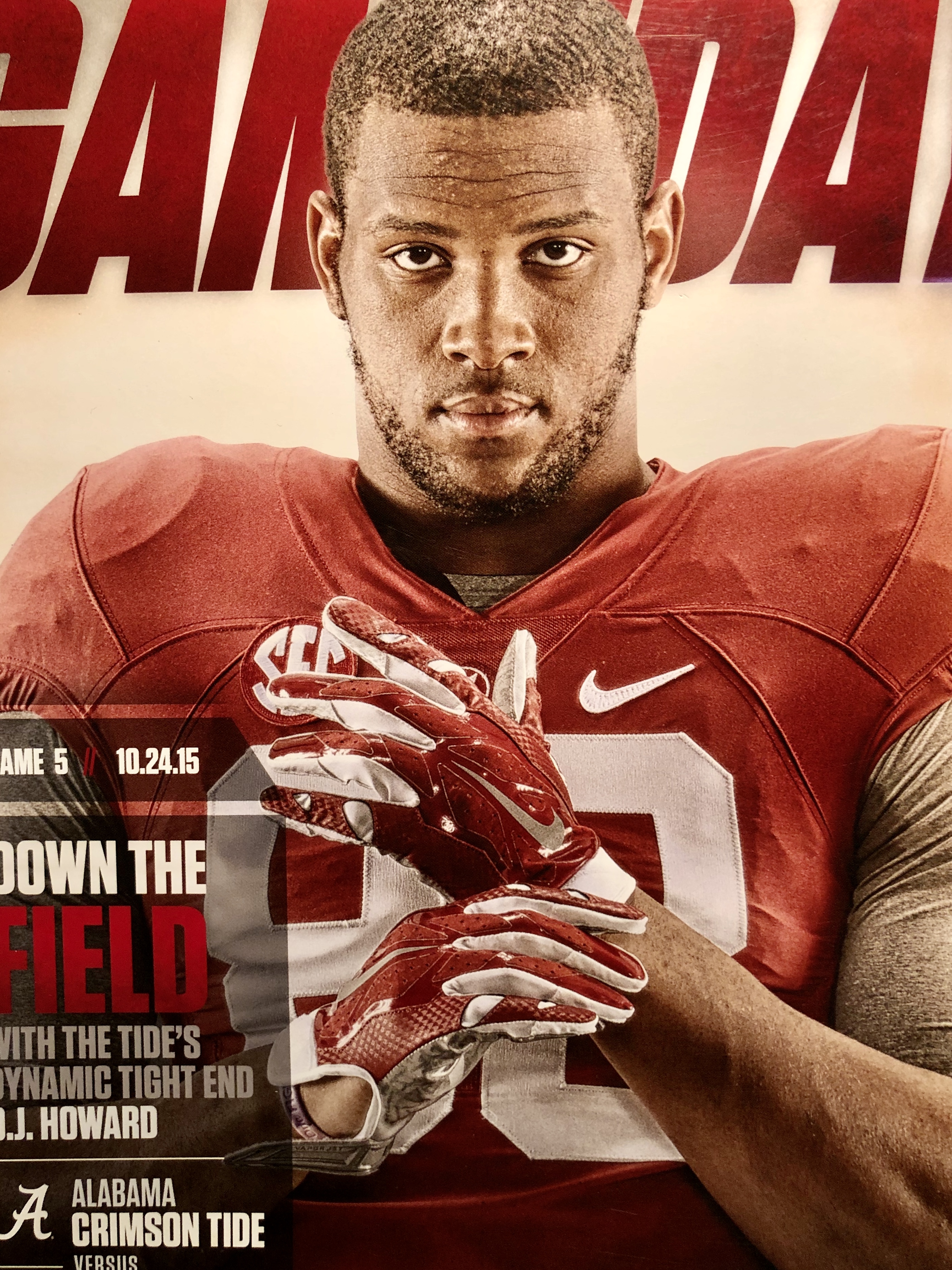 Today is … National Food Day
Discover and subscribe for free to our new:
• Newscast
• Youtube channel
There is also the BamaCentral forums and our Facebook page.
BamaCentral headlines
Today's Crimson Tide Schedule
Volleyball: Alabama at South Carolina, Columbia, SC, 11 a.m. CT, SEC Network, Live Stats
Football: Alabama to South Carolina, Columbia, SC, Noon CT, ESPNU, Live Stats
Softball: Alabama vs Wallace-Hanceville (Fall Ball), Tuscaloosa, Alabama, 1:30 p.m. CT
Men's Basketball: Alabama vs. Louisiana (Charity Show), Tuscaloosa, Alabama, 2:00 p.m. CT, Live Stats
Results of the Crimson Tide
Have you noticed
Alabama LB Henry To'oTo'o was sure to reunite with his former Tennessee teammates after Crimson Tide's victory over the Volunteers:
Nick Saban seemed to enjoy the victory over Tennessee as much as everyone dressed in crimson and white inside Bryant-Denny Stadium:
And Alabama softball was presented with its SEC title rings in Saturday night's game:
Countdown to the opening of the 2021 Crimson Tide basketball season:
16 days
At this date in Crimson Tide history:
24 October 1925: In an unbeaten battle, Alabama and Georgia Tech met for South Conference supremacy in Atlanta. A torrential rain threw darkness around Wallace Wade's team, known for their speed and overtaking skills; However, the mud-soaked Crimson Tide won 7-0, thanks to a scintillating touchdown return in the 55-yard third quarter by Johnny Mack Brown.
October 24, 2009: It happened …
Quote of the day on Crimson Tide:
"I didn't really take off. I just raised my arm. That's how I got it. I hit [the blocker] back. He was on his back. – Terrence Cody after blocking his second goal against Tennessee in 2009, known forever as "Rocky Block". Alabama won 12-10.
We leave you with that: