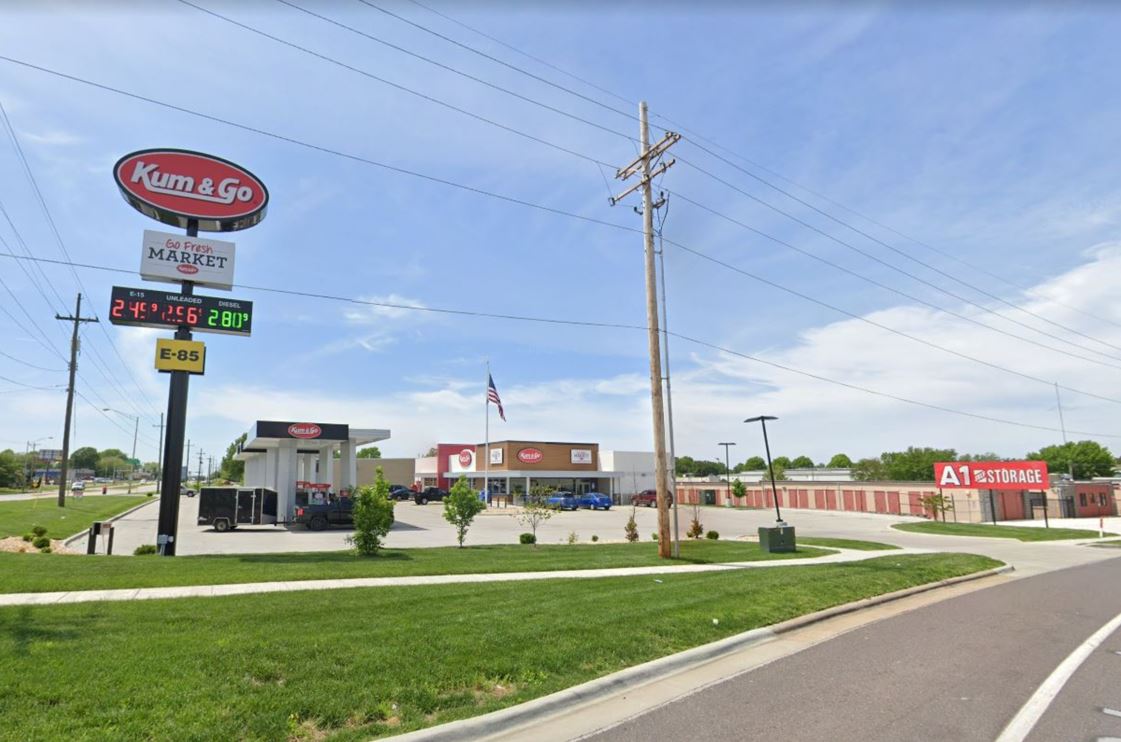 A TikTok prankster's video detailing escapades around his fake gas station meal cardboard cutout ad has been viewed over 23 million times.
Missouri author and motivational speaker Kyle Scheele hadn't initially planned on creating a fake advertisement of himself, but suddenly became fascinated with the idea after asking an employee to bring home a cardboard cutout of rapper Post Malone.
The employee told Scheele that he did not know where the cutouts came from and that he was not sure that they could be removed because the staff did not take care of them.
Armed with this information, Scheele had the idea of ​​a prank that would lead him to create his own advertising cut out of cardboard.
In a viral TikTok video uploaded earlier this week, Scheele said, "Okay. I'm going to make myself a cardboard cutout and put it at a gas station."
He went to a graphic designer who made a life-size cutout for a fake "Kyle Scheele Meal" which showed him standing with a guitar whose body was shaped like a pizza.
Scheele later added: "I've always wanted my own influence meal. If it has to be at a gas station, so be it."
When finished, Scheele took the cut-out cardboard ad to a Kum & Go store in Springfield and left it inside.
According to Scheele, employees didn't seem to care about the new ad that appeared in their store.
Scheele's prank video has since been watched by 23 million people and the clip alone has been loved over 4 million times.
Kum & Go acknowledged the prank in a November 17 tweet that included a screenshot of social media users talking about Kyle Scheele's meal.
The tweet simply read: "What is this?"
Then it happened – Kum & Go introduced the Kyle Scheele Meale where customers can purchase a 12oz can of Red Bull and two slices of pizza for $ 5.
In an update video shared over the weekend, Scheele told his 3 million followers that every $ 2 from every meal sold until Thanksgiving would go to the national No Kid Hungry campaign, for a total of 10 $ 000. He claimed Red Bull offered to match the donation.
Scheele signed off on his update: "From the bottom of my heart, thank you guys for everything you've done this week.
"Without this incredible wave of insane and ridiculous support, I don't think any of this would have happened. Within a week, we turned this crazy idea into a real thing that's going to help real people and it's pretty cool."
News week contacted Kum & Go for comment.