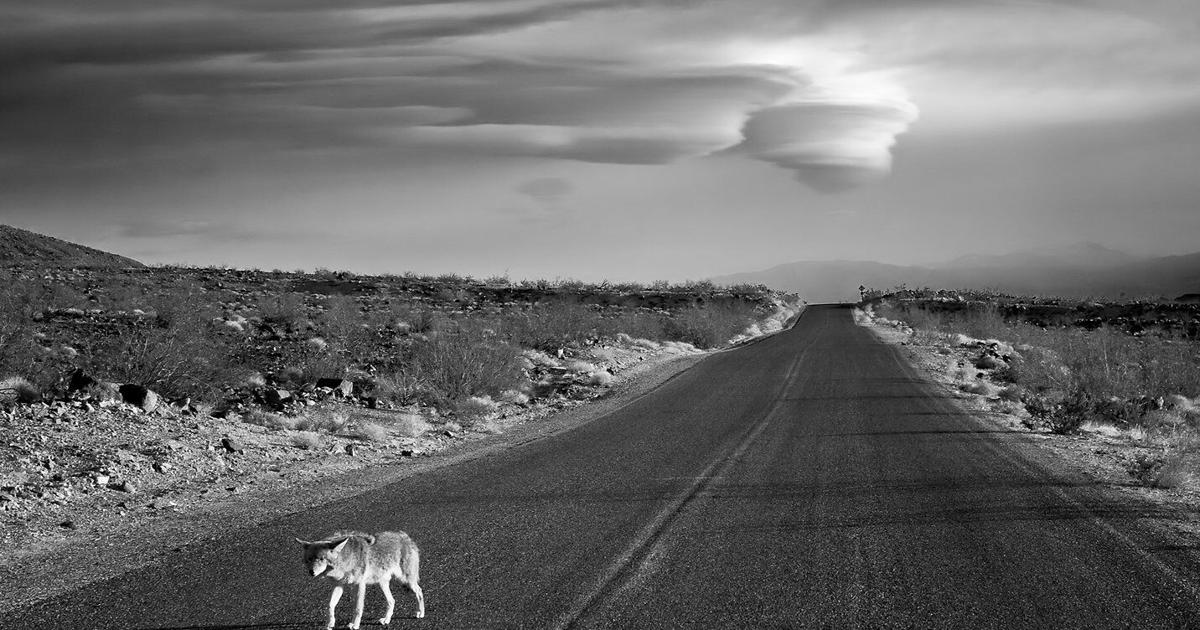 [ad_1]
"Photography is austere and flamboyant poetry of reality. Ansel Adams.
Dane Spangler – the photographer from Taos whose work is currently featured in an exhibit titled "Photography of the American West" – would certainly agree, as would collectors of his work showcasing New Mexico's extraordinary landscapes, from Wyoming, Utah, Colorado and California. .
Spangler's photographs can be found at the Sage Fine Art Gallery, the artist-owned gallery located at 115C East Taos Plaza, where a collection of his powerful images is on display until January 7, 2022.
Using a high-resolution digital camera, a panoramic tripod head and the 'digital witchcraft of [a process known as] stitching, "said Spangler, is the technical explanation for his success with ultra-high resolution images full of rich detail rarely seen in large photographic prints. It's the soul of the artist who knows when to click the shutter, however.
"In an age where digital manipulation can make anything possible, I want to find 'impossible' moments that are real: to present images that remind us that the natural world is an awe-inspiring luminous story, a dynamic living entity of wonder and wonder. to be able to. He said of his work.
Spangler's preference is for black and white photography as a more artistic medium. In particular, he finds that sharpness of contrast works well with a subject that occupies a prominent place in his work: clouds.
Consider the exceptional images captured in his triptych, "Mato Tipila Cloud Dancers," where soft strands come together to create a fleeting crown atop the Devil's Tower; then, just as quickly, they run away. Of the story reflected therein, Spangler noted, "Clouds are so fleeting, which is why they are often a determining factor in my decision whether or not to take the photo."
In another image, called "Roots," the photograph features a vignette so graphic that it challenges the eye of the beholder as to where it should first settle. The whorls of the majestic tree's foundation seem to twist with life regardless of the soft tapestry of branches and leaves resting upon them.
But sometimes black-and-white photography has to take a back seat because, Spangler explained, "There are just moments that need to be captured in color." His iconic photograph, "Rainbow at Dead Horse Point", is a good example.
"It was a defining moment for me," he recalls of the 2006 image: a moment in time that gave a glimpse of a perfectly arched rainbow hugging the endless views of the Colorado River. and Canyonlands National Park. To this day, he is forced to repeat: "Yes, the rainbow is real. "
Both "Roots" and "Rainbow at Dead Horse Point" have participated in international exhibitions at the prestigious Center for Fine Art Photography in Fort Collins, Colorado, of which Spangler is particularly proud. "Thousands of applications are received each year but only about twenty are selected. To have been chosen twice is a great personal achievement for me.
The artist is also known for his commercial work as both a photographer and illustrator. "I appreciate both sides of the work – commercial and fine art – and I keep a firewall between them, and I appreciate them tremendously," he recounted, noting the illustrations he did for JFK International Airport and One World Trade Center, both in New York City. , and the New Orleans Convention Center.
It was a busy career that culminated with his undergraduate work in architecture before turning to environmental design and computer graphics.
While studying at college in Colorado and amidst the state's thriving aerospace industry, "I got involved with NASA contractors and did independent studies with their engineers," Spangler recalls. . "Their work with Lunar Habitat Studies was so intriguing and after being presented to the Mars Society I thought about what an amazing educational tool their virtual reality website could be for kids interesting to experience science. "
In 2003, this passion led Spangler to a Webby Award for Digital Illustration and Design on the Educational Website. exploremarsnow.org. Her work has also appeared in various publications and films, including Scott J. Gill's 2012 film "The Mars Underground".
But of all his life experiences, he considers his stay abroad after university to be unique.
"I undertook a UK photography tour and while I still didn't consider myself a 'photographer' this trip was definitely the genesis of my love of nature. The time I spent there has totally changed me.
"When I got back to the US, the architectural rendering was my pocket money, but now I'm lucky to have the best of both worlds. "
In a series of his photographs entitled "Traces of Humanity", Spangler often explores the juxtaposition of man with the gifts of nature. "I am fascinated by the principle of 'empathy for entropy', and by the way in which human empathic actions collide with the order of nature," he reflected.
There is so much to discover about Dane Spangler and his work. A visit to the Sage Fine Art Gallery is the best place to start digging for this rewarding discovery.
[ad_2]