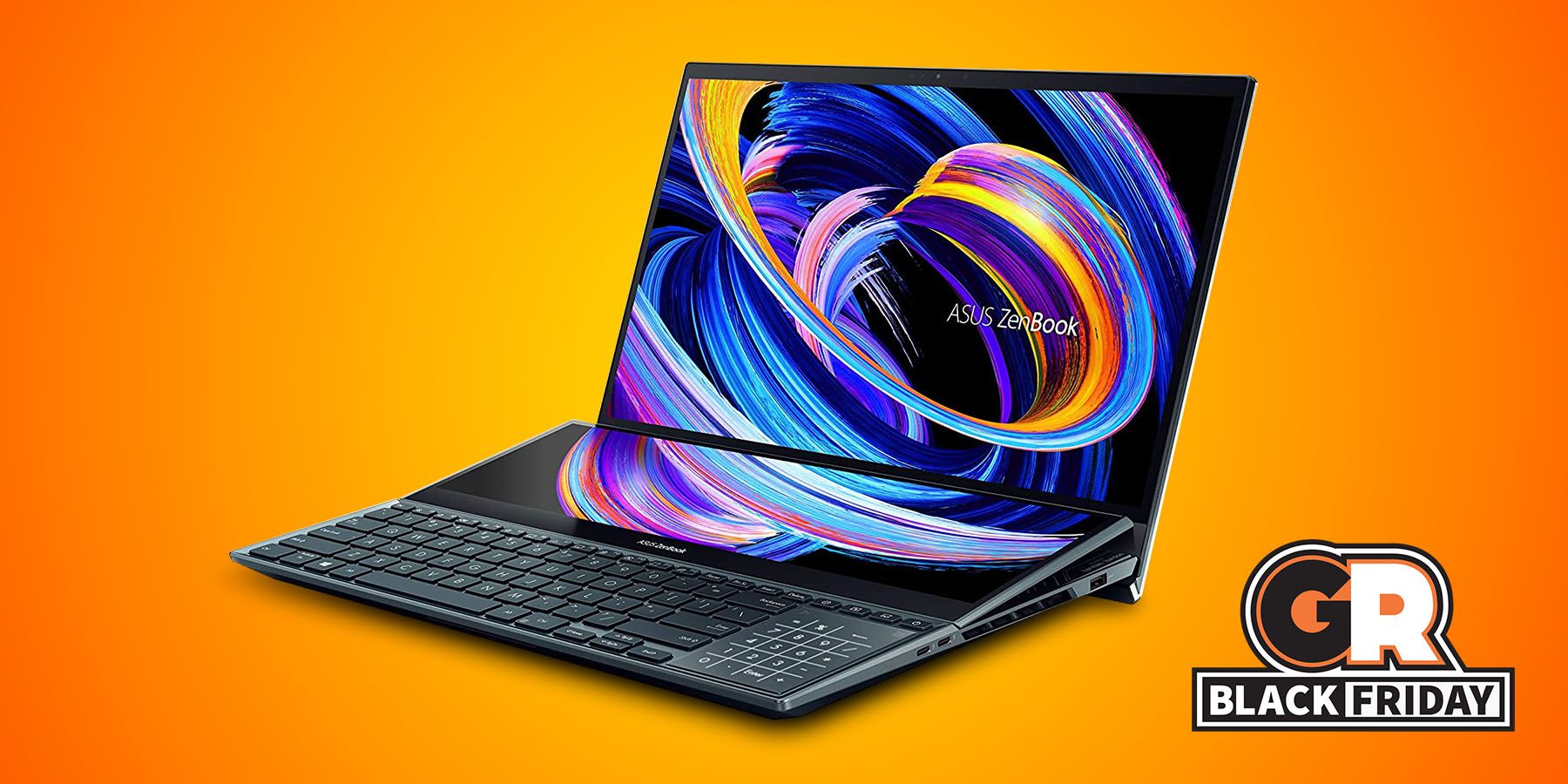 ASUS' dual-display laptop, ASUS ZenBook Pro Duo 15 with GeForce RTX 3070, is on sale with a 15% discount on Amazon's pre-Black Friday sale.
Click here to go to the store page.
Amazon provides a major offer on ASUS ZenBook Pro Duo 15 with a reduced price of $2,032. ASUS Laptop with GeForce RTX 3070 graphics card is now available with a limited time discount of $367.99. The e-commerce giant is gearing up for the biggest sales event of the year and is offering various gaming and PC hardware deals ahead of Black Friday.
ASUS rose to prominence primarily as a manufacturer of computer components, but has branched out into various technology-related consumer products. ASUS now develops and manufactures smartphones, monitors, tablets, and desktop and laptop computers. It also has a separate Republic of Gamers range of devices focused on gamers which covers most of the above categories.
RELATED: First Amazon Black Friday deals: PCs, laptops and monitors
This Amazon deal includes the ASUS ZenBook Pro Duo 15, the company's premium laptop with a 15.6-inch 4K UHD OLED display. Not only the OLED technology provides the best contrast, i.e. the blackest blacks, but the display also supports full touchscreen functionality. Additionally, the laptop also has a unique secondary display. This 14-inch-wide 4K resolution display sits above the full-size keyboard with a touch-sensitive number pad. It also includes a detachable palm rest and a stylus for drawing on the touchscreen.
ASUS ZenBook Pro Duo 15 performance is delivered by the latest generation Intel Core i7-10870H processor and Nvidia GeForce RTX 3070 graphics card, which supports the latest ray-tracing lighting technology used in many the most popular modern games like Cyberpunk 2077. The laptop comes with a fast 1TB PCIe NVMe M.2 SSD and 16GB of DDR2 RAM. While the device isn't officially part of ASUS' Republic of Gamers brand, it's certainly capable of gaming with those specs.
Whereas ASUS ZenBook Pro Duo 15 comes preinstalled with Windows 10 Pro, it's also eligible for a free upgrade to Windows 11. Now, for a limited time, it's 15% off at Amazon at $2,032.