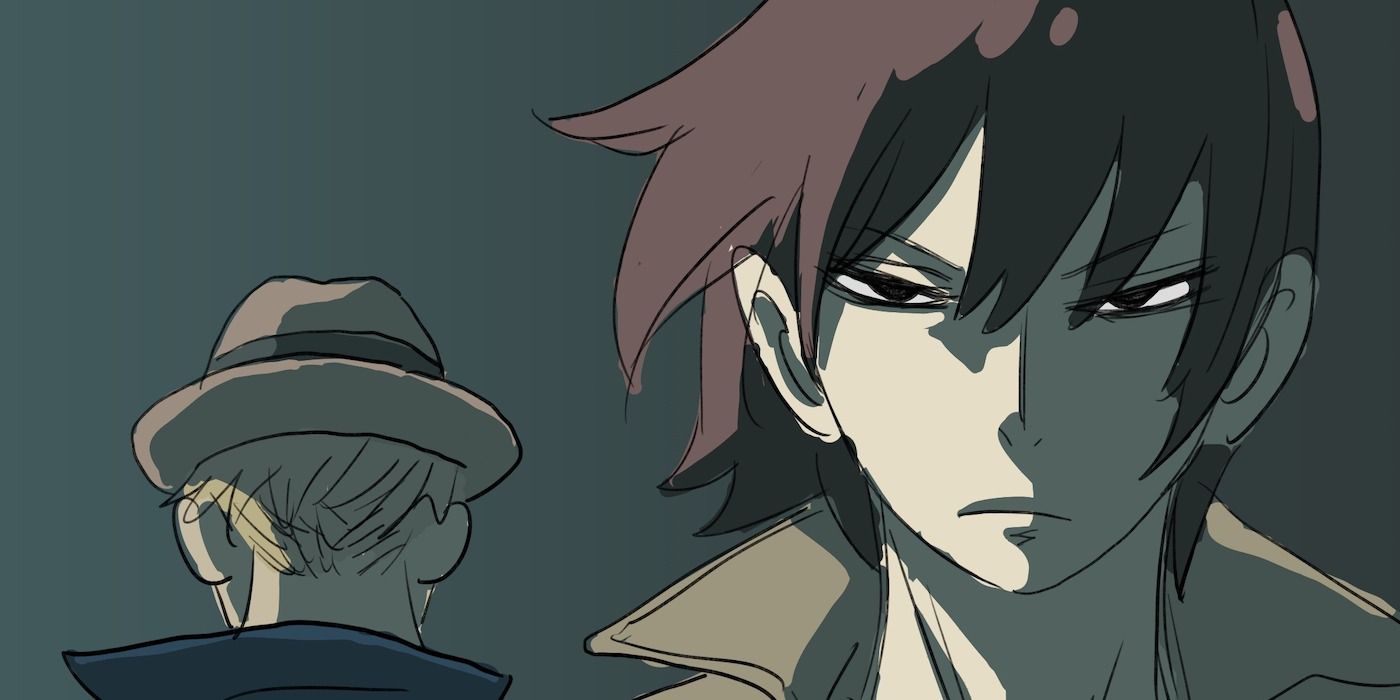 Tatsuya Endo, the creator of Spy x Family, releases a new illustration, featuring two very dangerous characters from the latest chapter of the manga.
To celebrate the release of the last chapter of Spy x Familythe manga creator has dropped a new artwork on his Twitter account.
Tatsuya Endo, the artist/writer of the hit manga series, released an illustration featuring Yuri and Loid from Chapter 68 that was created digitally this week. In Endo's illustration, Yuri and Loid are back to back, with the former having a stern look on his face – an expression that is normally reserved when working as an SSS agent while Loid is wearing his wide-brimmed hat and the chapter number stuck on its back. Because of Yuri's menacing expression, the chapter seemed rather serious.
RELATED: Innovative Spy X Family Cosplay Shows Off Anya's Emotions
Unlike Endo's work, chapter 68 of Spy x Family was a much lighter affair. In the last chapter, Yuri comes to visit his sister but when he sees Yor's injury (due to his secret work as an assassin), he takes it upon himself to make sure she doesn't lift a finger. But Yuri can't afford to be beaten by his brother-in-law Loid and makes it a competition to see who is the better of the two to take care of Yor.
Fans commented on Endo's post, thanking him for the recent chapter. Although the actual chapter didn't quite match the mood of its artwork, many fans enjoyed how chapter 68 spotlighted Yuri and how funny it was, reading about the shenanigans that happened. are produced. Shortly after, Endo posted the cover image of volume 10 on his Twitter, announcing the release date of the last volume for October 4.
RELATED: Spy x Family Announce Adorable World Table Tennis Championship Collab
Endo dropped many images from his manga, either in conjunction with the bi-weekly release of the Spy x Family or to celebrate certain milestones, announcements or special projects such as the dragonball-ification of Yor, Anya and Bond when he participated in a memorial project for the series. For the most part, the majority of his images have been of Anya with all of her meme-worthy expressions.
Tatsuya Endo is on a roll
Spy x Family is Endo's most successful work to date. He previously worked as an assistant on blue exorcist and Gunshot before working on two series and three one-shots for Jump Square. Elements of Endo's three one-shots, titled Rengoku no Ashe, Ishi ni Usebeni and Tetsu ni Hoshi will then be transferred into the creation of Spy x Family.
The manga series follows a dysfunctional family consisting of a spy father, an assassin mother, and a telepathic daughter who all come together because the spy must create a fake family to prevent a war from breaking out. The series won first place in the 2019 Tsugi ni Kuru Manga Awards in the web category and has over 25 million copies in circulation as of August. In April 2022, the manga was adapted into an anime with Kazuhiro Furuhashi as the director with the second court of Spy x Family premiering October 1 on Crunchyroll. The manga can be read in English on Viz Media and Manga Plus.
Source: Twitter