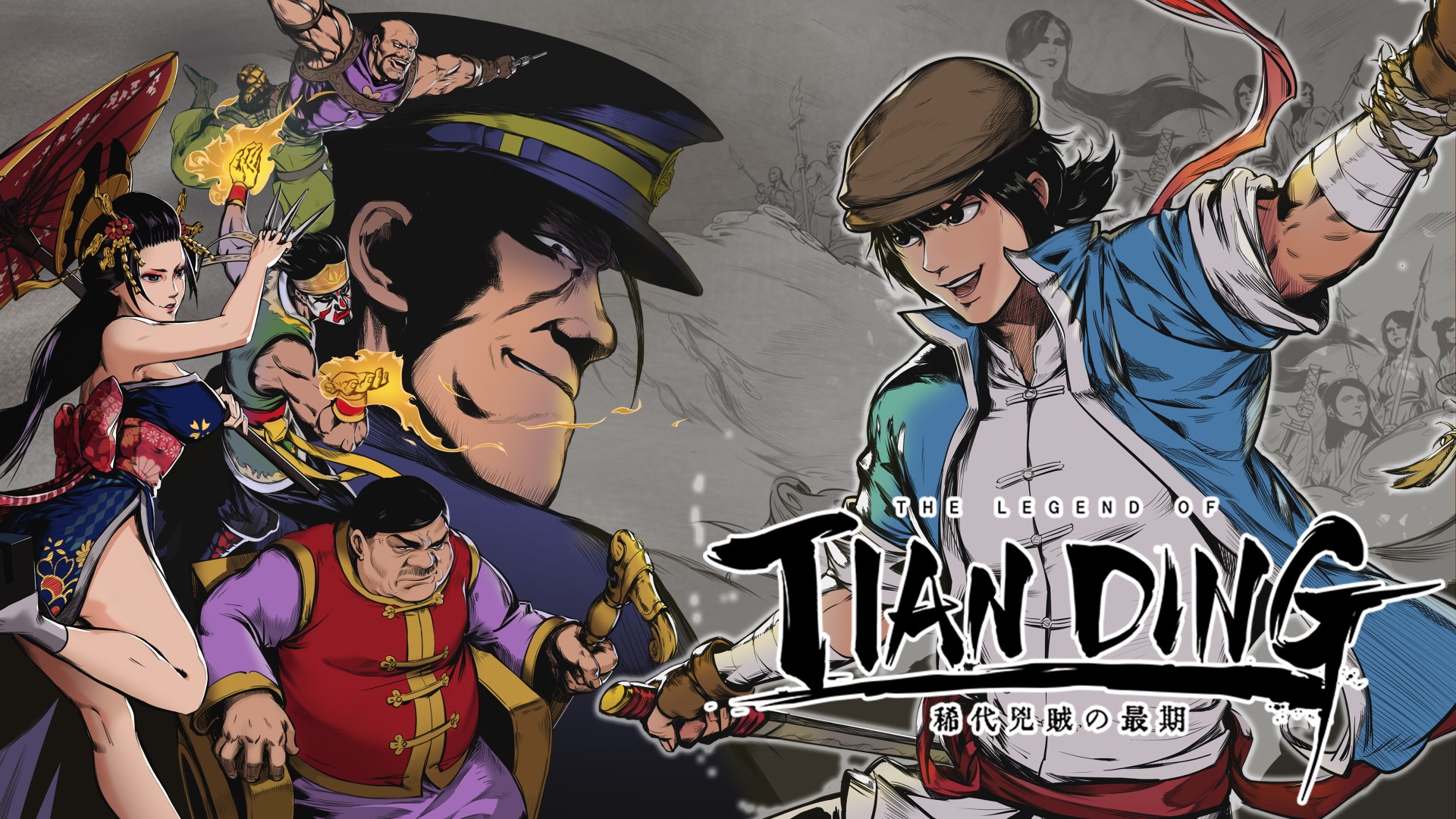 Publisher Neon Doctrine and developer Creative Games & Computer Graphics Corporation will publish The legend of Tianding for PlayStation 5, Xbox Series, PlayStation 4 and Xbox One on October 31 alongside the free "Boss Rush" mode update for all platforms, the companies have announced.
New versions will bring the following new features to the game:
See how your caption compares to your friends' on the online leaderboards.
Test yourself against Tianding's rogues gallery in Boss Rush mode.
Get the most out of Dadaocheng on your screen with support for Ultrawide monitors.
Experience all the beauty of the city, mountains and martial arts in 4K resolution, running at 120 frames per second (PlayStation 5, Xbox Series and PC only).
Here's a preview of the game, via Neon Doctrine:
Play as Liao Tianding (also known as Liau Thiam-Ting), a vigilante in the city of Taipei and wanted by the Japanese colonial authorities. Rob the rich, feed the poor and fight for justice on the streets of early 20th century Taipei as a legendary Taiwan outlaw.

Based on real events, real people and real situations, The legend of Tianding is an exploration of an often overlooked place and time presented in the style of traditional Chinese manga.

Face the colonial authorities in style with tanto, belt and fast Kung Fu in a tight technical fight. Execute advanced aerial combos, steal weapons from your enemies, use your belt and grappling hook to fly over the battlefield and strike fear into the hearts of your oppressors.

Face incredible bosses like deadly courtesans, greedy businessmen and even military leaders, each guaranteed to challenge you with their dynamic abilities and brutal attacks.

Explore Taipei City's Dadaocheng district as it looked in the early 1900s. Run through colorful streets, ride a bullet train, and escape through dark sewers, all in the style of a movie. a retro traditional chinese manga.

Brighten up the playing field and adapt Liao Tianding to your playstyle with different talismans to equip! These magic items grant you bonuses such as recovering more health from food, regaining stamina faster, or even reducing the damage you take.
The legend of Tianding first launched on Switch and PC via Steam on November 1, 2021. An iOS version of the game is also planned, but has not yet been dated.
Watch a new trailer below.
Xbox pre-order trailer