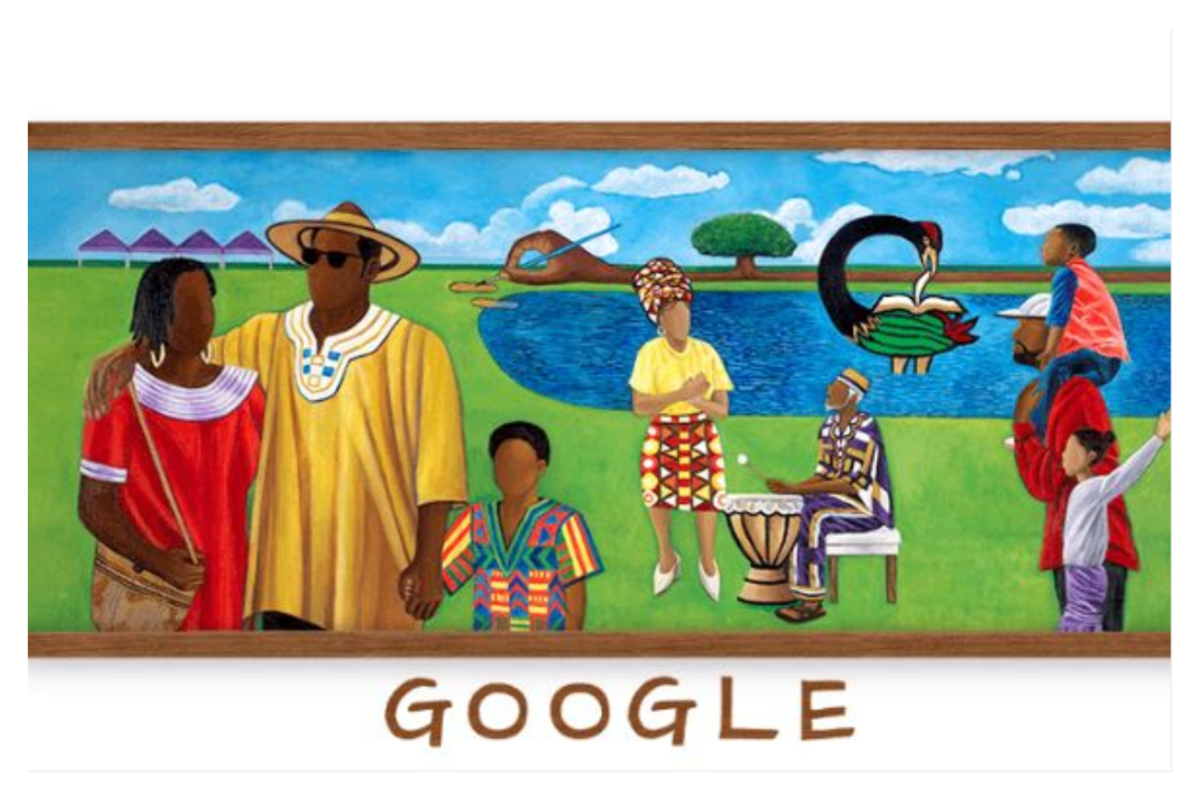 Monday's Google Doodle illustration commemorates Juneteenth, an annual federal holiday on June 19 that celebrates the liberation of enslaved black people in the United States.
The Doodle was created by Virginia-based father and son artist duo Jerome and Jeromyah Jones. The Google Doodle is a special, temporary logo modification on Google home pages to mark special events, such as birthdays, holidays, achievements, and notable historical figures.
President Abraham Lincoln on January 1, 1863 issued the Emancipation Proclamation, which established that all Confederate states were to free all slaves during the American Civil War. However, the proclamation applied only to places under Confederate control and not to slave-holding border states, such as Texas, or rebel areas under Union control.
On June 19, 1865, enslaved African Americans in Galveston, Texas were informed of the Emancipation Proclamation, which meant they could live freely. Since then the date has been celebrated locally and in 1980 it became an official public holiday. Several states followed suit, but it wasn't until 2021 that it became a federal holiday.
Inspired by "unity"
The original date of June 19, 1865 was about two months after the surrender of Confederate General Robert E. Lee at Appomattox Court House, Virginia, but slavery remained in Texas, a Confederate state, until the American General Gordon Granger reads General Orders No. 3 in the state: 'The people of Texas are informed that, pursuant to a proclamation of the Executive Branch of the United States, all slaves are free.'
In an interview with Google, the Doodle artists said Monday's Google artwork was inspired by "the unity we've witnessed in cultural events over the years," like the story of the griots, the Sankofa Adinkra symbol of Ghana and the significance of Father's Day. Day (which was Sunday).
They said that works of art like this are first sketched "not on the canvas but in our conversations". During these discussions, they decide who will paint which aspects of the work, which in this case was done using acrylic and oil paint.
"The hand in the background symbolizes the descendants of those who were enfranchised on June 19, 1865, and the children of the fathers of generations that follow," Jones' men said.
"The paintbrush is a metaphorical representation of the bridge that connects the roots to their fruits. If we had to give a title to our Google Doodle, we would call it "Painting in the footsteps of our freedom".
"Painting in the footsteps means we give color to the past so that the legacy is visible to every child in the class. The red, black and green Sankofa bird looking back symbolizes the opening of the storybook on our knees to close the generation gap."
On Sunday, Detroit-based artist Rachelle Baker provided another Doodle to mark the holidays.